In a widely anticipated move Twitter has introduced lists today to help manage the people you follow.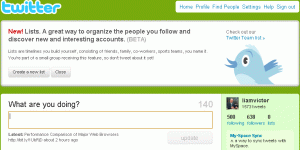 New! Lists. A great way to organize the people you follow and discover new and interesting accounts. (BETA)

Lists are timelines you build yourself, consisting of friends, family, co-workers, sports teams, you name it. You're part of a small group receiving this feature, so don't tweet about it yet!