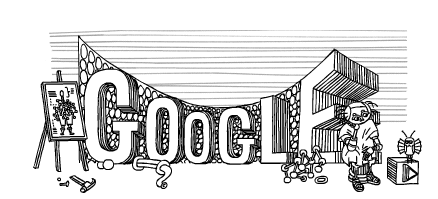 Google's Logo today celebrates Stanislaw Lem, in particular the 60th anniversary of the publication of his first book, The Astronauts.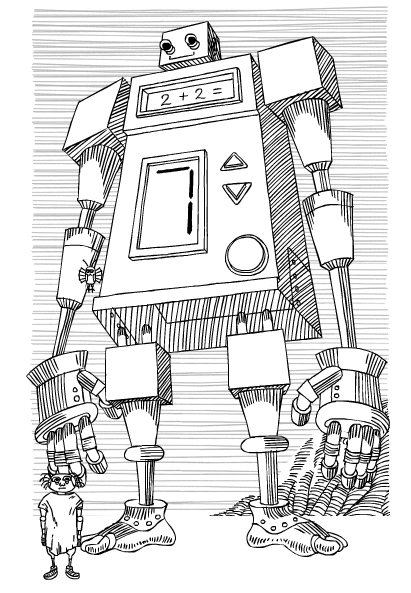 The illustrations are inspired by http://www.goodreads.com/book/show/18194.The_Cyberiad, but his best known work will be Solaris, which has been made into at least two films.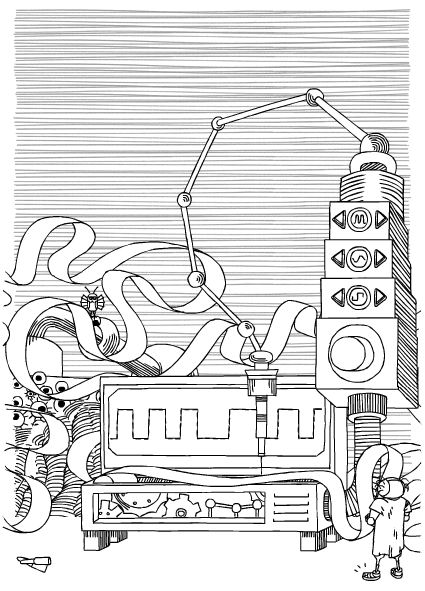 The doodles are sequenced into a little game which requires solving a simple puzzle before the next element loads.